We consider your business
Depending on your business: arborist, winemaker, trader... , your needs, your ideas and your roquets remain unique. JDLO favors "tailor-made" and provides tailored answers to each of your markets and constraints.
Pressing, choice of packaging, gasification, pasteurization, dressing ... our support also involves advice to guarantee you a finished product aesthetic and tasty.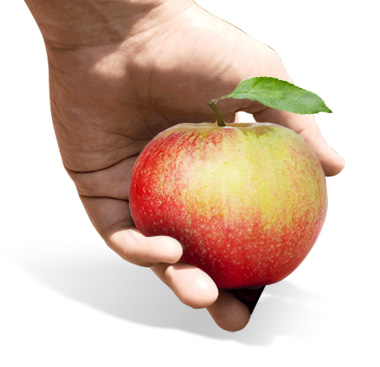 For supplier of fruit and vegetable ?
We press your own fruits (apples, pears, red fruits, kiwis, rhubarb, ...)
We can supply you with fruits or juices in addition and make original cocktails and develop your range
We identify your lot to guarantee you a juice prepared from your fruits
Imagine a wide range : still or carbonated fruit juices, single or blended fruit.
Decline your offer with a wide range of packaging : glass bottle, Bag In Box® or single serve cup.
We make alcoholic cider or sparkling drinks from your apples.
For wine grower ?
During grape harvest, we organize refrigerated transport to take the juice from your farm
Our Juice and Filtration workshop has a refrigerated storage capacity of 200,000L
Bottling in our workshops to guarantee the necessary hygiene and sanitary conditions
We provide you with a specification that allows a successful bottling and that respects the nature of your product.
We offer you the possibility to develop your ranges : still or carbonated fruit juices, still wines or sparkling wines, flavored or non-carbonated wines.
We offer you many packaging: bottles ranging from 20 cl to 1 L, Bag In Box® ...
For brewer or cider maker ?
We receive your product for gasification, pasteurization and bottling
We bottle it in various packagings: individual bottles or large formats, capsule crown, screw or mechanical stopper
We offer packaging in drums
We can offer you an additional range without ALCOHOL.
Are you an industrialist, a trader or a creator of beverages ?
Discover the variety of packaging we offer: bottles, Bag In Box, drums, cisterns, tanks, ...
We implement your product from pressed fruit in our workshops or on the basis of a recipe formulated by you
We have certifications and experience to accompany you on specific markets: organic, halal, kosher, export.
We have the status of authorized warehouse-keeper to manufacture and store alcoholic products.
CONTACT
---
JDLO is committed to send quotations and advise as soon as possible
---
Tel +33(0)549 82 14 00
Monday to Friday  8:30 – 12:30 and 13:30 - 17:30