JDLO innovative
drinks manufacturer
Arborists, winemakers, brewers, dealers or inventors of beverages, JDLO manages the bottling of the products resulting from your know-how and brings your ideas to life.
On our efficient production site, the JDLO team masters a complete process: from pressing fruit to packaging, including pasteurization, and gasification ...
JDLO is at your service and offers tailor-made solutions.
A diversified offer
4 packaging
40 bottle sizes
5 corking types
All types of drinks:
Still fruit juice
Fruit nectar
Sparkling fruit juice without alcohol
Sparkling wine
Flavored wine
Cocktails
Cider and beer
Lemonades, sodas
Learn more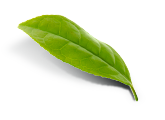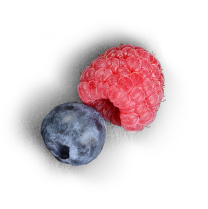 CONTACT
---
JDLO is committed to send quotations and advise as soon as possible
---
Tel +33(0)549 82 14 00
Monday to Friday  8:30 – 12:30 and 13:30 - 17:30
JDLO, several knowhow
in the production of beverages
PRESSING
To guarantee to your customer a 100% natural and high quality juice for best performance.
PREPARATION - FILTRATION
To create and adjust recipes, to prepare fruit juices and drinks, and to choose the right filtration.
GASIFICATION
To increase sales and the added value of your product by injecting fine bubbles.
BOTTLING
To meet your market demand with a unique and specific beverage to your brand.
PASTEURIZATION
To guarantee the best taste and the stability of the product over time.
LABELING - DRESSING
To be visible and outstanding with an aesthetic dressing and adapted to your customers
CONDITIONING
To manage the logistics, traceability and why not, offer "ready to sell" solutions
QUALITY
You bring all the guarantees of a product of which you will be proud.
JDLO,
an expert at your disposal
A complete and high-quality service
The latest equipment and performant men
A privileged partnership near you
A tailor-made, flexible offer that takes account of your constraints
A controlled difference: gasification
A proven experience in fruit pressing and bottling
Certifications: IFS, Organic, Halal
A team at your disposal
Pressing, gasification ... expert testimonials on their profession
Guillaume bottles your drinks
"I taste, I program, I anticipate. Thanks to the efficient bottling line, I can manage up to 50,000 bottles a day, and my mission is to make your recipe a unique drink thanks to a precise and adapted setting. "
Read more